Brake Run Turn Signal Conversion
Brake Run Turn Signal Conversion or short BRT will turn your Rear Stock turn Signals in to additional Running and Brake Lights.
This conversion allows for more visability to vehicles behind you.
Our BRT kit does not require you to change your lenses and will work with Amber, red, clear or smoked lenses.
There are 2 BRT kits available, allowing these kits to be fitted in virtually all Motorcycles.
The BRT-18 Kit uses a strip with 3 5050SMD Led's for each turn signal, totaling an output of 18000MCD and using only 0.02A as running lights and 0.11A as brake lights.
The BRT-36 Kit uses 2 strips with 3 5050SMD Led's for each turn signal, totalling an output of 36000MCD and using only 0.04A as running lights and 0.21A as brake lights.
The first clip shows a BRT-36 installed on a Honda with Stock Amber lenses.
Installation time was under 1 hour. The control unit is placed behind the tail light under the rear fender.
Look at the light reflections on the Towels to see the actual colors.
The second Clip is a principal demonstration.
First showing the Stock run, brake, turn signals without a BRT, then showing the same functions with a BRT unit.
Each BRT Kit includes the appropriate LED Strips, the BRT Control Unit, Wire and Hardware for both solder and solder-less installation and Full Installation Instructions are provided also.
How do you know which kit will fit your Bike?
It only depends on the available area inside your turn signal housing.
A 5050SMD Led strip is 2 by 1/2". These strips come with a self-adhesive backing and are attached to the turn signal reflector.
Cut a piece of paper to 2" by 1/2' and fit it inside your turn signal.
If you can fit one strip in your turn signal, use the BRT-18 kit and if you can fit 2 strips inside your turn signal housing you also can use the BRT-36 Kit.
See the images below for clarification.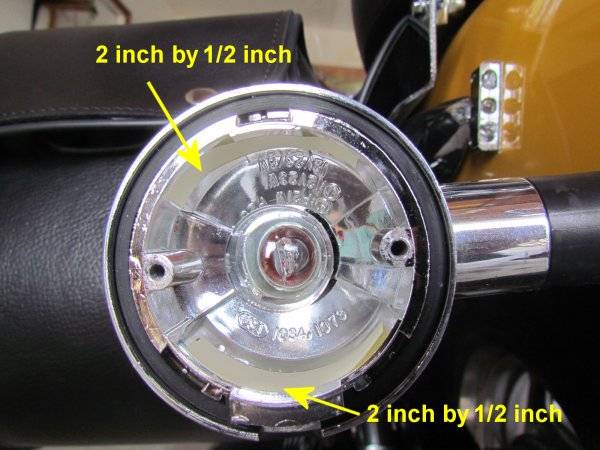 Like almost all Motorcycles are, Our brake/run/Turn Conversion works with 12VDC with negative ground.
The BRT units are for rear turn signals with a single filament Incadescent Bulb. Will not work with LED turn signals.
Comments
07/24/2016, 15:01
New post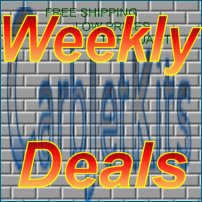 Yes, we can ship to
United States
Our Jet kits include Everything for all Carburetors.

FREE shipping on Jet Kits to most Countries