Vacation Notice!
We are on vacation from 09/24/16 to 10/03/16
Contact Us
Thank you for contacting CarbJetKits.
Most answers to frequently asked questions can be found immediatly at our Knowledgebase:
Our Help desk allows you also to ask a Question.
We reply to our Help Desk fast and outside our regular business hours!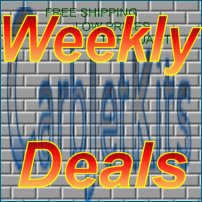 Yes, we can ship
Worldwide
Our Jet kits include Everything for all Carburetors.

FREE shipping on Jet Kits to most Countries