Vacation Notice!
We are on vacation from 09/24/16 to 10/03/16
Honda VT800C Shadow 1988
Jet Kits for the Honda VT800C 1988
Not sure what the right Jet kit is for your Bike?
Based on altitude, temperature and modifications made to your Bike,
the Jet Kit calculator will suggest a Jet kit for optimal performance and throttle reponse!
Select a Kit below or use our Jet Kit Calculator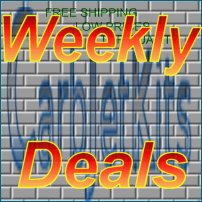 Yes, we can ship to
United States
Our Jet kits include Everything for all Carburetors.

FREE shipping on Jet Kits to most Countries