Yes, we can ship to
United States
Most current cruisers are great motorcycles, but many rear-seat passengers will tell you they have one major fault, the placement of the passenger footpegs.
The high placement caused by having two mufflers on the same side forces the passenger's legs into a very uncomfortable position.
Cycle-istiC's Passenger Peg Relocation Kit moves the passenger pegs down, forward, and outboard a total of approximately 4 1/2 inches, for a much more relaxed and comfortable riding position.
Fits:
Honda Magna VF750C 1994 and up, V65 Magna
Honda Fury, Shadow 750 ACE, VLX 600, VTX 1800 & 1300 (except-C with stock mufflers),
Kawasaki Vulcan 750 & 800,
Suzuki Boulevard C-50 & M-50,
Yamaha FJR 1300, Roadliner, Stratoliner, Silverado, and Warrior (also V- Star 650, V-Star 950, 1100, and 1300,
Road Star Classic
Suzuki Volusia M-50, with spacer kits, sold separately for $5.95). (Note: The V-Star 650 Silverado does not require the spacer kit.)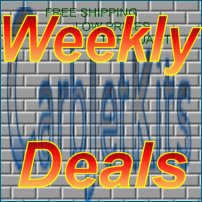 Our Jet kits include Everything for all Carburetors.

FREE shipping on Jet Kits to USA Only